The COVID-19 pandemic has affected many of us in different ways as the number of cases rise across all countries, it's undeniable that levels of stress and anxiety are on the increase.
These events can impact our mental wellbeing and trigger stress levels. It includes feelings of anxiety and worry, and is expected to be prolonged as we fight COVID-19 as a global pandemic.

Hence, it is important to realize the impact of stress during this pandemic and how stress and immune systems are strongly related. This article outlines some important information on the types of stress and the tips or strategies you can use to manage it.
What are the different ways stress can affect you?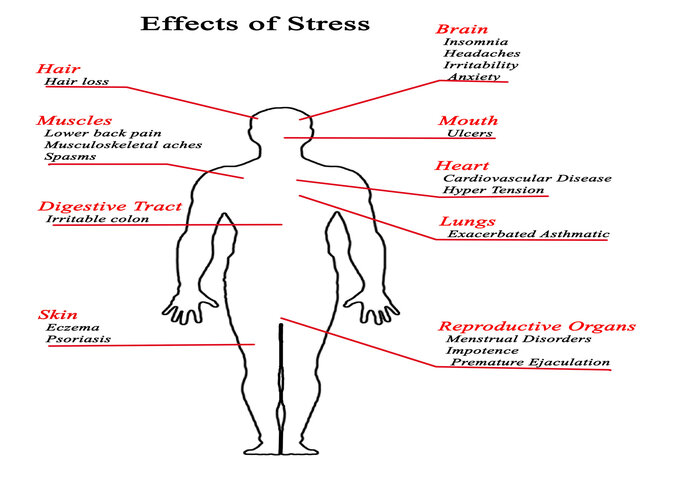 Physical – headaches, upset stomach, sleeplessness, chest pain, irregular heartbeat, high blood pressure, weight gain or loss, sweating, shaking, shortness of breath, muscle tension or pain.

Behavioural – restlessness, apathy, isolating oneself unnecessarily, easily irritated, feeling detached, loss of interest in activities, increased use of alcohol and other drugs, low motivation, poor concentration, avoidance or obsession with media, losing one's temper, overreacting.

Thinking – significant health anxiety, nightmares, flashbacks, being overly focused on the event, difficulty making decisions, poor judgement, feeling a lack of control, unable to understand one's emotions, thinking you are going crazy, desire to run away or escape.

Emotional – sadness, loss, shock, disbelief, anxiety, fear, anger, panic, frustration, depression, guilt, helplessness, vulnerability, numbness, withdrawal, disorientation, paranoia.
What are the different ways you can manage your stress levels?
Get plenty of rest, even if you can't sleep.

Eat regularly and try to choose healthy food, if possible. If your usual choices are not available, get creative and remember this will not be forever.

Try to keep up regular exercise to reduce the physical effects of stress. Get creative if you are isolated. There are many ideas for home workouts available online.

Go easy on coffee, chocolate and cigarettes, your body is already hyped up so limit stimulant intake.

Try to avoid smoking or alcohol.

Make sure you still have a routine and structure to your days, even if this looks different to your usual way of living.

Make time to relax – there are meditation, yoga and breathing apps that can help.

Do things you enjoy at least once a day.

Try not to become socially isolated (even if you need to physically isolate); you might want to withdraw during the current situation but do your best to stay connected with friends and family

If you are required to physically self-isolate, then making efforts to stay connected with others is strongly recommended (such as calling friends, speaking to others on Skype, etc.).

Connect with others. Talk with people you trust about your concerns and how you are feeling.

Put off making any life decisions, like moving home or changing jobs. Leave these decisions until after the crisis has abated.
What can you do if your stress levels are affecting your immune system?
One of the best ways to strengthen your immune system that's affected by stress is to supercharge your gut microbiome with Stolle's ImmuNuPro, one of the best supplements for health out there in the market!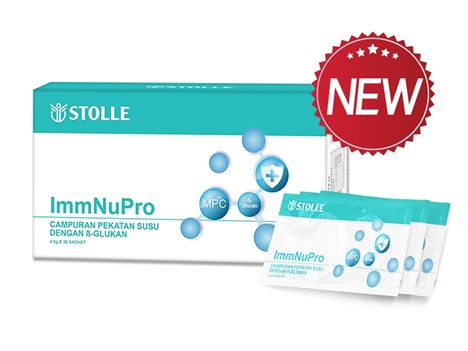 In fact, ImmNuPro gives you a hard-to-find complex bioactive ImmunoNutrition (including immunogoblins, and anti-inflammatory agents) that are clinically proven to improve your gut health, stabilize your immune system, regulate allergies and so much more.
Some of the reasons why Stolle ImmNuPro is the best booster for your gut heath and general immune system include:
Welll-recognized with worldwide patents, published clinical studies, and certified manufacturing in New Zealand

STOLLE MPC is rich in patented bioactive ImmunoNutrition (such as immunoglobulins and anti-inflammatory factors)

Patented yeast β-glucan has been clinically proven to help stabilize the function of your immune system

Stabilizes and balances immunity for your busy daily routine and stressful moments

Regulates allergies and maintains your gut health by promoting the growth of beneficial bacteria by 50%

Contains high-quality protein and high-purity essences as one of New Zealand's top-quality product!
With Stolle ImmNuPro, you can ensure your immune system is always at its fighting fit so you can enjoy life to its best! Try it now - download our brochure.