The immune system's job is to protect the body from infection, and it's made up of special organs, cells and chemicals that fight infection and diseases. The main parts of the immune system are: white blood cells, antibodies, the complement system, the lymphatic system, the spleen, the thymus, and the bone marrow. These are the parts of your immune system that actively fight infection.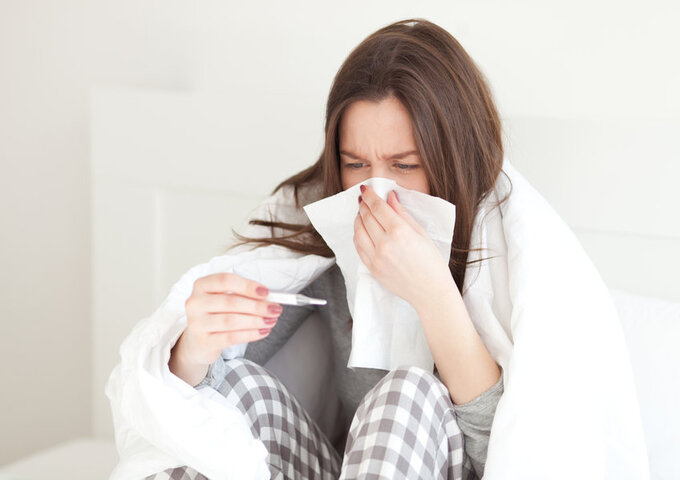 When harmful microbes enter and invade the body, the body produces white blood cells to fight the infection. The white blood cells identify the microbe, produce antibodies to fight it, and help other immune responses to occur. They also 'remember' the attack.
Here's a fun fact: this is how vaccinations work as well! Vaccines, such as the recent Covid-19 vaccines, expose the immune system to a dead or weakened Covid-19 virus so that the body is able to recognize and respond very quickly to any future exposure to the same microbe.
In this article, we'll discuss more the immune system, what weakens it, what are the symptoms and how to strengthen your immune system with the best supplement for immune system Malaysia has to offer.
What weakens the immune system?
Apart from age, there are many other factors that can lead to a weakened immune system.
Inadequate sleep is an incredibly common cause of a weakened immune system, and even a single terrible night's sleep impairs immunity. However, if you're young and getting enough sleep but still think you may have a weakened immune system, then here are some other potential reasons:
● An unhealthy lifestyle
An unhealthy lifestyle consists of inadequate sleep, activity, and sunlight as well as eating processed foods (instead of whole foods). Healthy foods have the right ingredients to amplify immune response, while alcohol impairs immune defences.
● Medications
Chronic steroid use and other immune suppressant drugs are primary culprits for a weak immune system. These medications are often used to treat autoimmune disorders such as rheumatoid arthritis, lupus, and Crohn's, and therefore should be continued unless instructed otherwise by a healthcare professional.
● Autoimmune diseases
One type of immune system disorder is autoimmune diseases, such as rheumatoid arthritis and Crohn's, whereby the immune system misidentifies a part of the body as a potential for infection and attacks it.
What are the symptoms and effects of a weakened immune system?

Symptoms and effects may vary depending on the source and type of weakened immune system. They can include:
● Infections that are more frequent, persistent or harder to treat than what is typical

● Frequent and recurring pneumonia, bronchitis, sinus infections, ear infections, meningitis or skin infections

● Inflammation and infection of internal organs

● Blood disorders (such as anemia, low platelet count)

● Digestive issues (such as cramping, nausea)

● Delayed growth and development

● Autoimmune disorders

● Damage to the heart, lungs, nervous system or digestive tract
Additionally, those who have severely weakened immune systems are more at risk of illness and death from some vaccine-preventable illnesses.
How to boost a weakened immune system?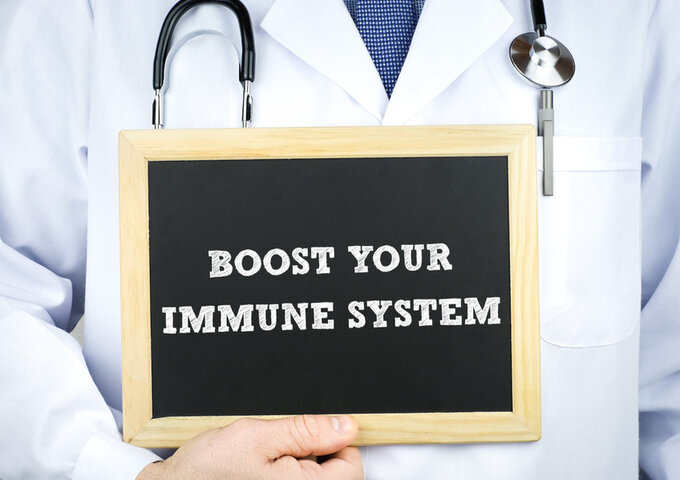 For most of us, the best way to boost your immune system is to actively choose and practice a healthy lifestyle. While it's easier said than done, a healthy lifestyle can be argued to be one of the most effective ways to strengthen your immune system naturally.

By following these general guidelines on maintaining good health, your immune system will be in fighting form naturally and be ready to protect you from most illnesses. They are:
● Quitting the habit of smoking

● Have a moderate diet that's rich in fruits and vegetables

● Regular exercise and maintenance of a healthy weight

● Enjoy alcohol in moderation with less frequency

● Ensure you're always getting enough sleep and minimize your daily stress
However, with Covid-19 on our doorstep, sometimes it simply isn't enough to strengthen your body's immune system naturally. You can try ImmuNuPlus, one of the best supplement for immune support.
In case you're not aware, ImmNuPlus by Stolle isn't merely a nutrient-rich product that contains the needed nutrition for your body's immune system.
ImmNuPlus gives you a hard-to-find complex bioactive factors that are clinically proven to improve your quality of life and balance your body's immune system.
Some of the reasons why Stolle is the best supplement for immune system include:
● Patented bioactive factors such as specific IgG , secretory IgA, lactoferrin and anti-inflammatroy factors directly support the immune system by balancing immune responses
As one of the best supplement for immune system right now, Stolle ImmNuPlus can effectively optimize and rejuvenate your body's immune system to protect your health throughout this pandemic!
In fact, it is highly recommended for anyone with these symptoms to give ImmNuPlus by Stolle a try:
● Those who have weak immunity

● After surgery and during influenza season

● Allergy sufferers

● Unhealthy lifestyles with GIT disorders and/or imbalanced nutritional intake

● Those who have high blood pressure or heart problems

● High stressful and poor sleep quality induce chaos in the Microbiome

● Lack of exercise or problems with cholesterol and high blood lipids

● Over 40 years of age with reduced physical function
In times of Covid-19, it's important to boost and strengthen your body's immune system
If you're facing uncertainty in times of Covid-19, a strong and healthy immune system is your best bet to protect yourself from any illnesses that might lead to susceptibility to Covid-19 and its similar conditions.
With Stolle ImmNuPlus as your colostrum supplement, you can ensure you and your loved ones are kept one step ahead of any illnesses by boosting your immune system through a healthy lifestyle and nutrient-rich products! Try it now - download our brochure.